Home Theatre Installation Perth
Are you looking for quality home theatre installation Perth? Then look no further. Comsec Electrical have a long track record when it comes to home theatre installation. Our technicians can source and also install home theatre packages Perth; ranging from projector installation, through to 7.1 surround sound speaker cabling.
Our home theatre experts can connect you.
Home Theatre Speakers Perth
Talk to us about unleashing high fidelity audio for maximum enjoyment of TV shows, movies and also your music tracks.
We supply and install premium home theatre sound system products that transform your humble lounge room into an entertainers paradise. Be the envy of the block and your audiophile mates, with powerful 7.1 surround sound.
Experience new levels of music adoration. Enjoy powerful bass and incredible sound effects. Feel the blistering explosions and embrace the roar of the grand final crowd through crisp clear high definition speakers.
Enquire about home theatre installation Perth
Contact us today to enquire about our high quality AV receivers, speakers and also subwoofers.
Home Theatre Packages Perth
Comsec Electrical can bring to your theatre room the engaging excitement of 4K cinema. We supply and also install the latest in home theatre projector technology, delivering astounding 4K pictures (four times the resolution of 1080p full HD).
You'll experience vibrant colours, detail-packed pictures with 4K resolution that always looks crisp and clear, even in daylight.
If a projector is not your thing, we can source and wall-mount a 4K Ultra HD TV. Experience cutting-edge picture processing, spectacular colour range with stunning accuracy and incredible detail.
Enquire about home theatre packages Perth
Contact us today to commence the design of your dream home theatre.
Your Home Theatre - An Entertainer's Paradise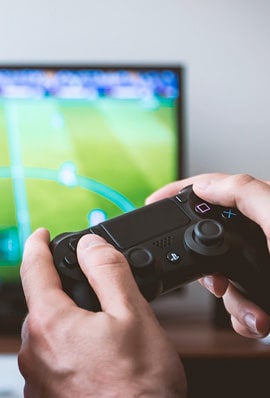 Family movie nights: weekends are a perfect opportunity to relax as a family and immerse yourselves in an entertaining movie plot.
Watching the game: HDTV and surround sound can make sport enthusiast feel like watching the game live in person. Cheer on your beloved team!
Playing video games: connecting your favourite gaming console to a home theatre system also allows the whole family to enjoy the game together. Mario Kart and also Guitar Hero are perfect for a night of family fun. Or close the door and immerse yourself in a first person shooter, car racing, even a sporting classic, with the surround sound booming.
Enquire about home theatre installation Perth
4K: opt for a 4K projector or a 4K TV screen and source some incredible 4K content for a mind-blowing home theatre experience.
Surround sound: immerse your family in the powerful bass and also the dazzling sound effects of a high fidelity 7.2 surround sound system.
The technology: Ultra HD 4K Blu-Ray players, Chromecast, Apple TV, Netflix, Stan, online shopping, also chatting with friends – just ask us for more hi-tech ideas.
Enquire about home theatre packages Perth
Perth Home Theatre Experts
High quality, hassle free, end-to-end installation of home theatre solutions. Rely on Comsec Electrical to achieve: