Universal Remote Control Perth
Are you looking for universal remote control provider in Perth? Then look no further. Comsec Electrical have a strong track record when it comes to remote control app technology. Our proficient technicians can handle your remote control needs, condensing multiple remote controls into a single universal touchscreen device.
Our Perth home-tech experts can connect you.
We supply and setup universal remote control technology from Push Controls. We are an authorised dealer of the famous TV remote, that is more than just a TV remote.
Push Controls' universal remote control is remarkably affordable and uses WiFi to control your home electronics from one single device. On a typical coffee table, you can find remote controls for your TV. Other remote controls include your stereo system, Blu-Ray player, game controller and air conditioning.
Find out more about the Universal Remote Control
Contact us for more information on simplifying your remote control situation. We condense all your remotes into a single universal remote control.
How the Remote Control App Works
Push Controls' universal TV remote control app operates on a tablet device. The remote control app is very intuitive and is mastered in seconds by users of varying technical literacy. There is no one-size-fits-all approach! Comsec Electrical modifies your remote control app setup to ensure the most important features are installed for your usage.
We complete installation within 3 to 5 hours. We install the remote control app on more than just one tablet device. Setup and usage of Push Controls' universal TV remote is also dependent on a robust WiFi internet signal for the Push Controller and tablet to access.
Get the Remote Control App
What else can the Universal Remote Control do?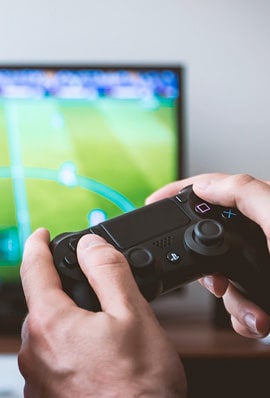 Perth's Universal Remote App Experts
High quality, hassle free, end-to-end installation of app driven remote control solutions. Rely on us to achieve: